Digital Marketing For Dentists: According to some studies, 80% of dentists go into the private sector either clinics or hospital. Dentist is not a new profession. According to a fact, the first dentist was found 5000 years ago. In 2023, there is a lot of competition in this field.
Sometimes you might feel depressed of not getting the desired results even after becoming a dentist. All I can say is, All Your Dreams Can Come True.
You are one of the luckiest dentists because you are born in this digital age. With the help of digital marketing, you can market your clinic or practice at a very small cost.
In this article, I am going to tell you some of the best digital marketing strategies in the world which you can use as a dentist. And all these strategies are really actionable. You can implement these with minimal effort. However we recommend hiring a digital marketing agency in jaipur for dentist digital marketing as it is a complex field and require expertise for effective results.
7 Digital Marketing Strategies for Dentists to Get High-Paying Patients Every Month
1) Create Your Google Business Profile (Free of Cost)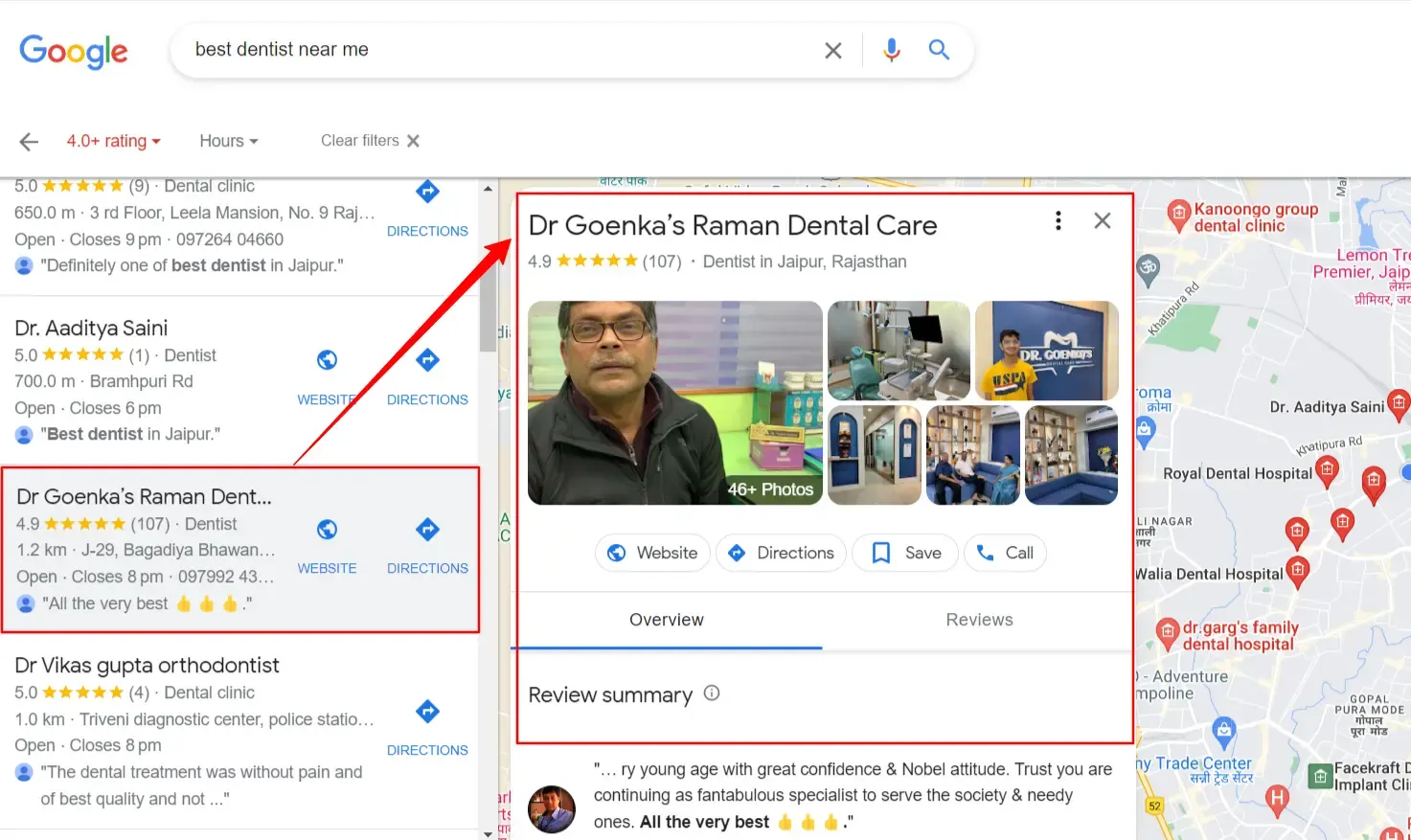 This is a free-of-cost digital marketing strategy. You can visit https://www.google.com/business and create a free Google Business profile for your clinic.
Follow these best practices while creating Google Business Profile:
1) Use the correct Name, Address, and Phone number of your business. This will help you get a higher ranking on Google and which leads to more calls.
2) Add complete information. Businesses with more information perform better in Google maps.
3) Create backlinks for your business. In local SEO terms, some people also call it citations. As a dentist, you will need to create your profile on various online directories. This is a time taking process but also important because it is one of the top ranking factors of Google.
If you need help with this, you can hire our team for Local SEO Services.
2) Create a Website Which Gains the Trust of Patients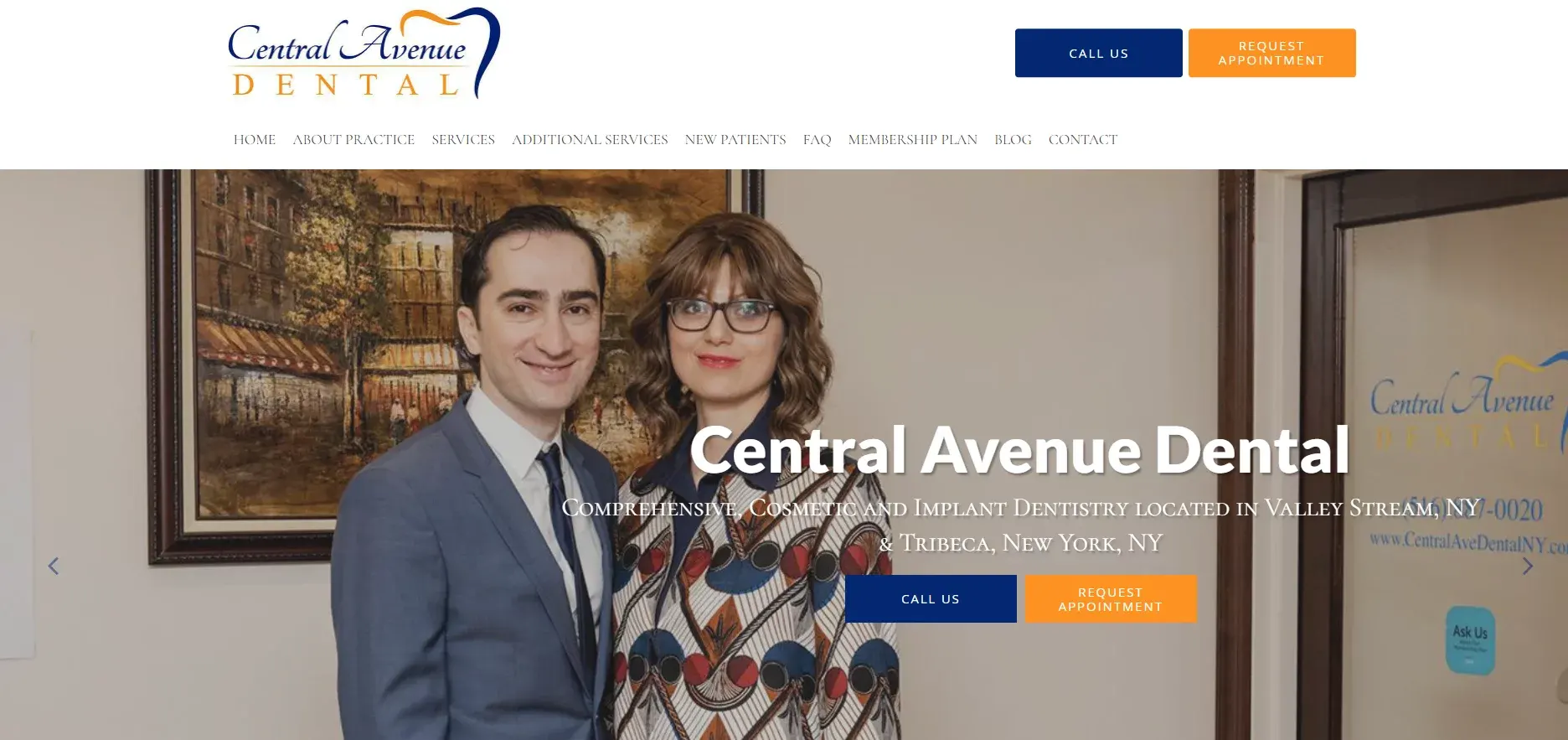 A website works as a business card. We suggest you to hire a good web designing company for your website development.
Here are the things which you should remember while creating your website.
1) Keep clean interface. Don't stuff unnecessary content on your website.
2) Use videos more than text. Videos are more engaging than text. You need to convince your patients through videos only.
3) Add the phone number and opening hours at the top of the website. It is the most important thing a visitor is looking on your website.
4) Add reviews of your past patients to gain the trust of prospects.
3) Work on the SEO of Your Website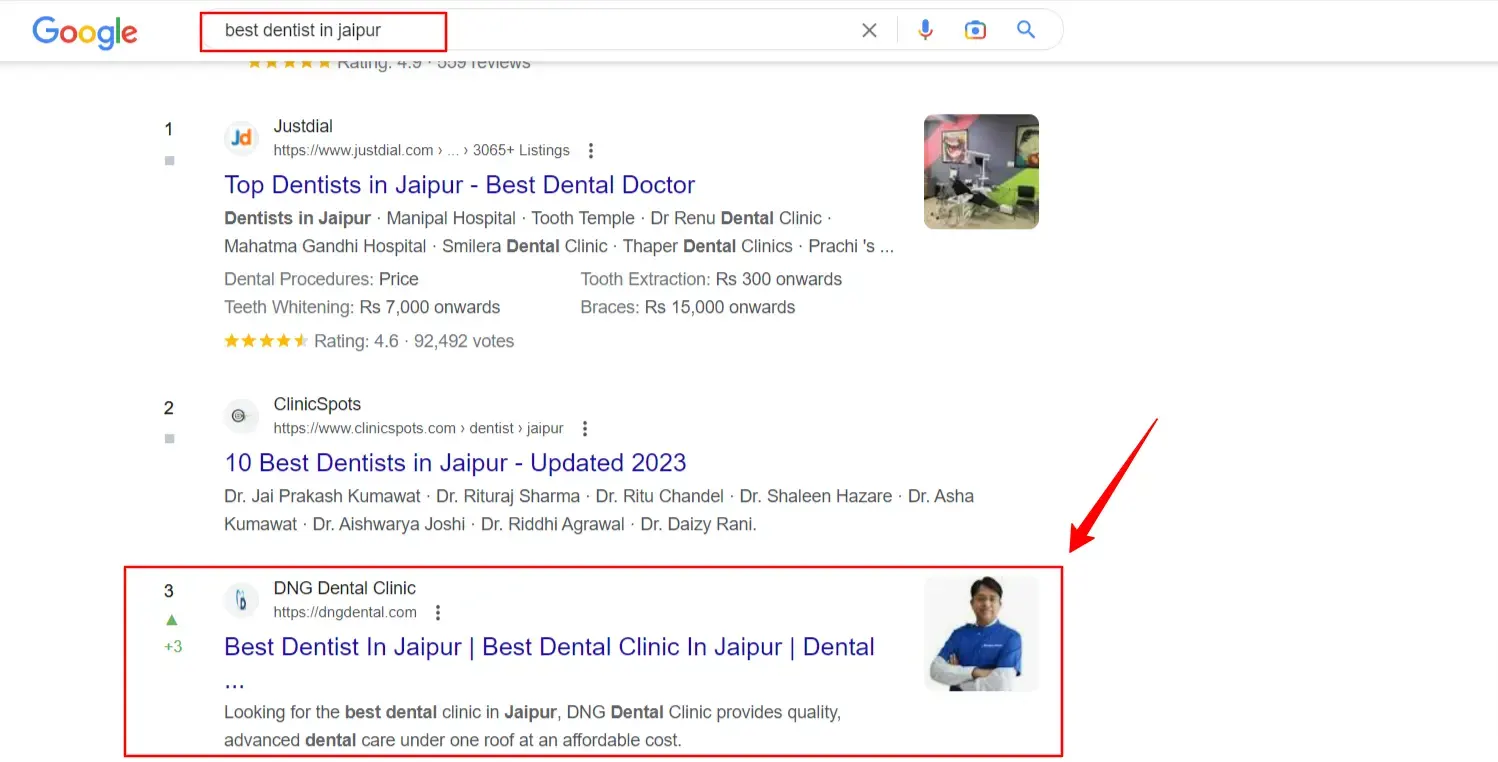 Majority of the dentists have websites but they don't work on SEO. SEO or Search Engine Optimization is a great way to get patients through Google. Unlike paid ads, it costs nothing but time. As result, it can give you a line of patients and make you trustworthy.
Follow These Steps To Work on the SEO of Your Website:
1) Do On-page optimization before you post a blog on your website.
2) Build backlinks as a part of off-page SEO activity. Good quality backlinks from authority websites can give an instant boost to your website ranking.
If you need our help to do SEO for you, you can hire us we provide the best SEO services in Jaipur.
4) Use Google Ads to Generate More Leads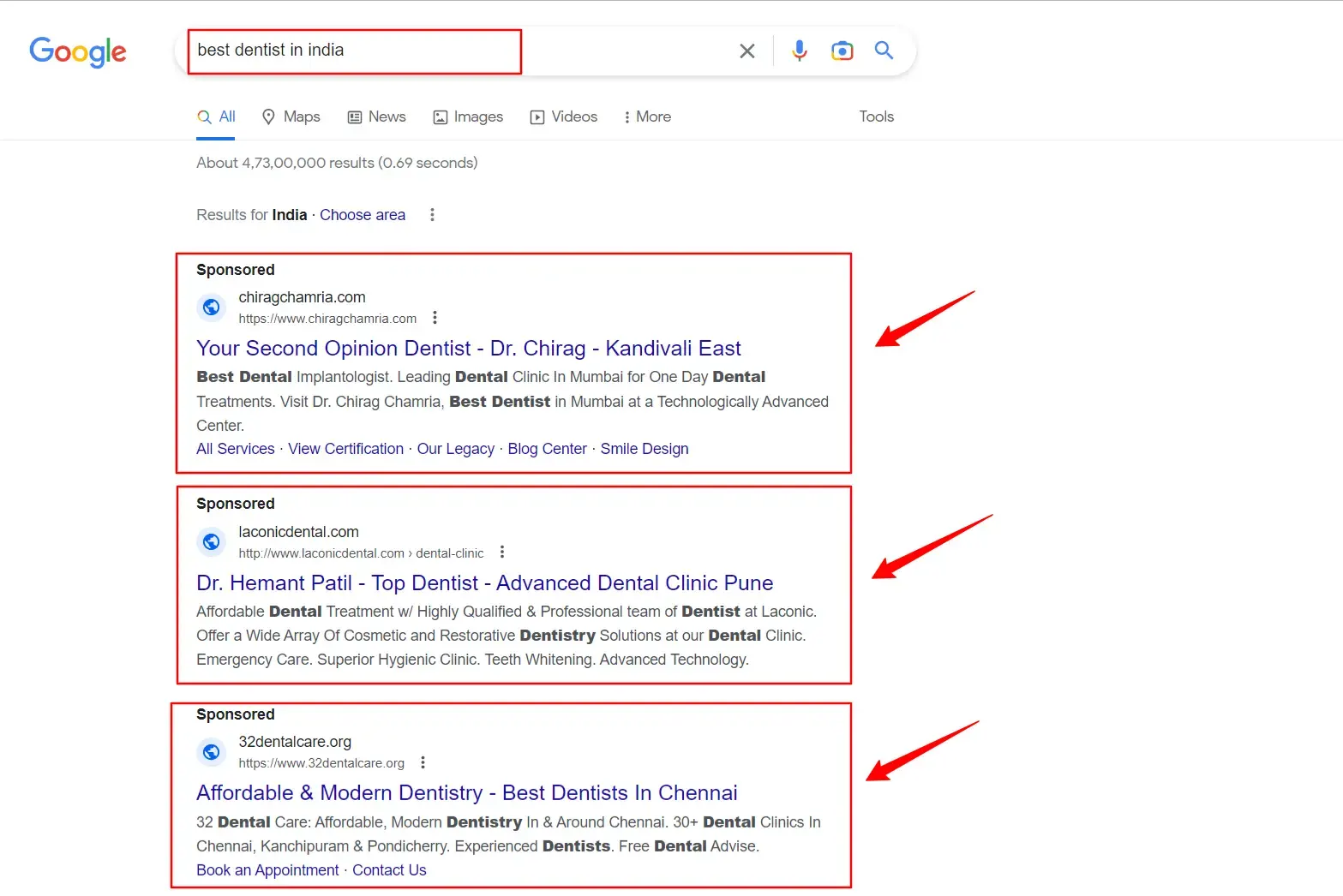 SEO is a slow way to get traffic to your website. If you want fast leads, you can try your hands with Google ads. Search ads are the best to get in front of interested customers.
Google ads give the best returns on the amount spent. Either you can learn it yourself or you can hire a PPC agency to run Google ads for you.
5) Do Free Online Webinars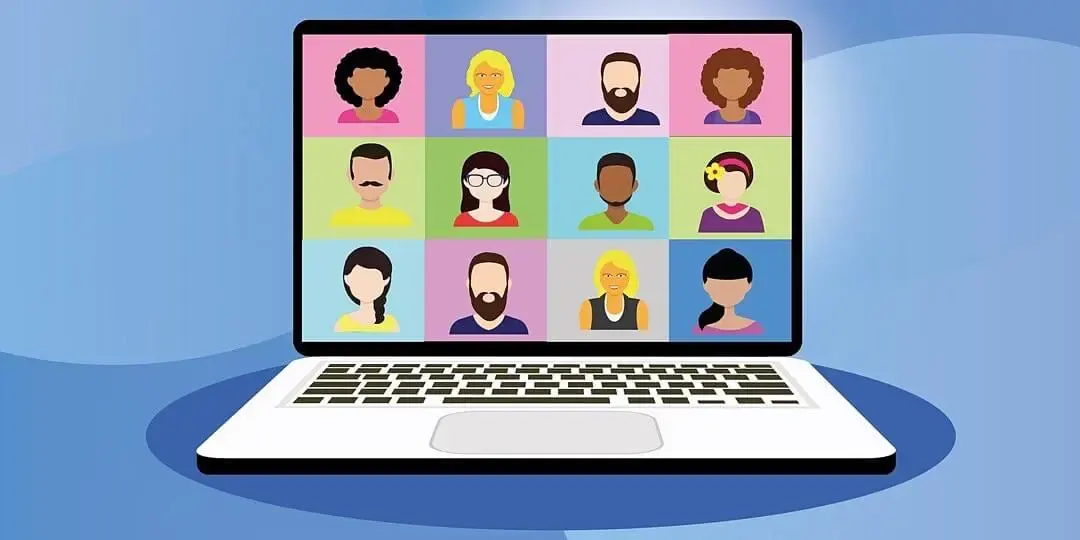 It is a fresh new strategy to do digital marketing for dentists. Nowadays, many dentists are using this strategy. Your goal is to get people into webinars, give them the right advice, and if they need you can ask them for a clinic visit or online appointment.
You can offer a lead magnet like FREE Consultation to invite webinar members. Don't try to be a salesman. Be a dentist and you will close a lot more sales than you think.
6) Build Your Email Marketing Funnel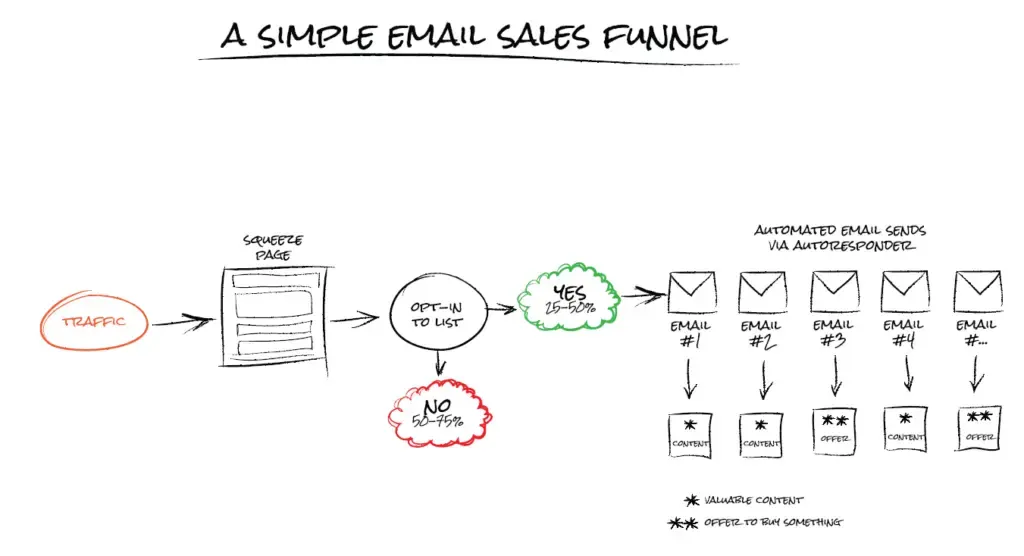 Email marketing is a great way to engage with your audience. It is also one of the best ways to convert prospects into buyers. Start collecting the email addresses of your patients. Send them personalized useful emails every week. This can be an oral health tip or a dental fact.
Email marketing will help you be at the top of the mind of your audience. Next time, whenever they think of a dentist, your name will come into their mind.
7) Create Problem-Solving Content on YouTube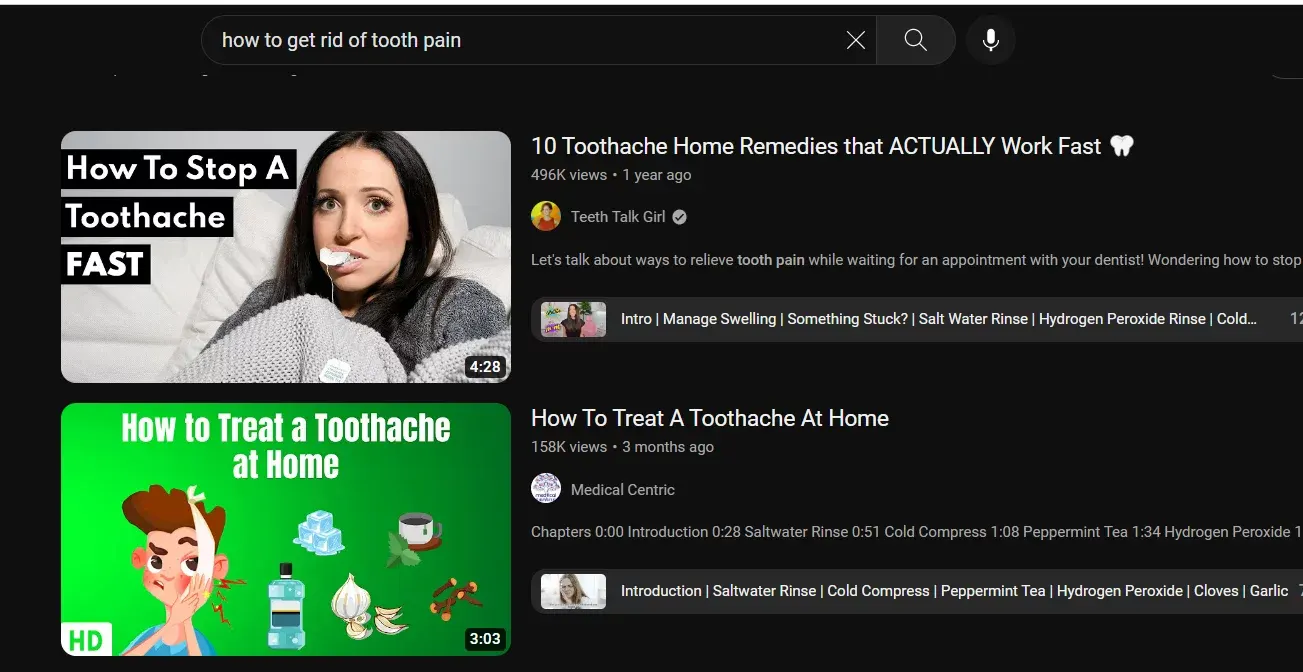 Create useful and problem-solving content on YouTube. This strategy is popularly known as content marketing. Nowadays, many dentists started creating content on YouTube.
You can follow this strategy for YouTube Content Creation,
1. Collect your ideas on a sheet: Don't think too much. Write what ideas come into your mind. You can use a Google sheet to store ideas.
2. Do keyword & content research: You can check the popularity of the keyword on Google Trends. Try to find the content gap in your video so that you can cover that thing in your video.
3. Scriptwriting: Write a detailed script for your video.
4. Video shoot: This is the final step. Make sure the lighting, camera, and audio are placed in a good position.
Conclusion
So these are the 7 strategies that you can follow to do digital marketing for dentists. If you really follow these strategies then you will definitely get results.
As we all know, Good Results are the by Product of the Right Process. If you want our digital marketing company to help you, you can contact us. We will help you do digital marketing for dentists.