The significance of digital marketing continues to increase. Individuals spend increasing hours online, and the marketing budget continues moving toward digital channels. With so many possibilities in digital marketing, it may seem overwhelming from where to start. Hence, the primary question is how to create a digital marketing strategy for your business.
A well-thought and well-researched digital marketing strategy are one of the most effective strategies to increase your digital ROI. You cannot just create content on internet platforms and expect results. You must develop a digital marketing plan to concentrate your efforts. Moreover, a well-defined plan minimizes resource waste, focuses efforts, and improves on what is already successful.
All it takes is an actionable strategy to see results. So, let's see how to plan a digital marketing strategy that is result-driven. But first, let's understand what a digital marketing strategy is.
What Is A Digital Marketing Strategy?
A step-by-step marketing plan created by a digital marketing company to achieve business goals is known as a digital marketing strategy. Further, several digital marketing options are used in a digital marketing strategy. These include SEO, social media, paid advertising, content marketing, and other tactics. Hence, it may be difficult to get started with how to create a digital marketing strategy.
Most marketers and business owners start their digital marketing without any defined strategy. However, a well-defined strategy directs the business toward the path of success. Further, a digital marketing strategy or plan helps to determine what you want to do, how you will achieve it, and what performance metrics you will employ.
Formulating a plan can assist you in deciding which marketing methods to use and what tools you'll need to track the results. Let's check on how to create a digital marketing plan.
How to Create a Digital Marketing Strategy?
There is no one-size-fits-all approach to getting started with your digital marketing strategy. Since various businesses have various goals to achieve, it is vital to include strategies to help them reach their goals.
If you want us to create a digital marketing plan for your business, contact us today. Our digital marketing company i.e Quibus Technosys is a market leader in digital marketing & SEO services in Jaipur.
1. Set a Specific Goal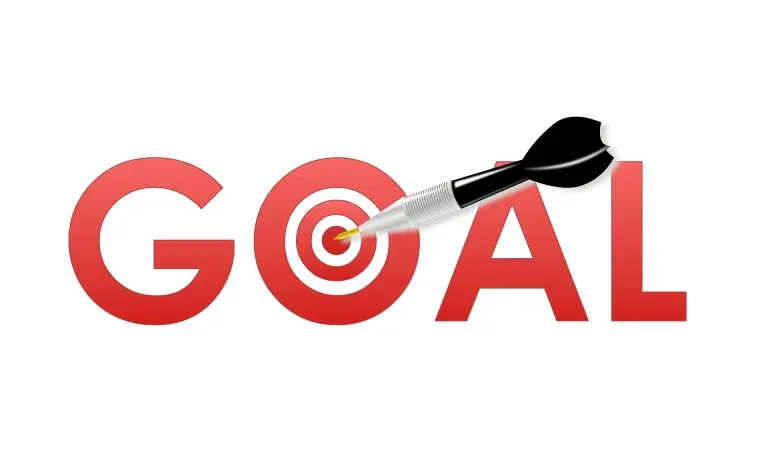 Before you create a plan, you must determine the specified goal of your digital marketing plan. Despite its apparent simplicity, this is likely the most crucial phase in the process. Hence, take the time to determine precisely what you want to achieve with your marketing effort.
You may want to increase your revenue, drive in more sales, or aim for more students to enroll in a course. This goal will help you to choose the type of activity to employ and the channels to target to achieve those targets.
2. Consider Your Existing Digital Marketing Presence
For some companies, there could be little digital marketing presence now. However, it is still essential to understand what you have already achieved. So start with your established marketing channels. Probably your website, social networking platforms, email campaigns, SEO, and pay-per-click advertising. Ask these questions:
Which platforms provide the most traffic for your website?
Which platforms provide the most return on investment?
Are these activities providing the desired outcomes?
Will these activities offer long-term results?
These questions will help you create a digital marketing strategy since they can help you determine what works for your business and what does not. Accordingly, make the necessary modifications to your digital marketing strategy.
3. Develop Buyer Personas
The next thing to consider in how to create a digital marketing strategy is the target demographic for your product or service. Before marketing to your target demographic, you must fully understand their interests. Moreover, you may integrate your assumptions with actual data gathered using Google Analytics. Here are a few questions to consider when creating buyer personas:
Where do they shop?
What interests do they have?
What social media channels are they active?
What is the gender of your intended audience?
What type of devices are they most active on?
Then, you might ask more detailed inquiries such as, "What do they require?" How can we match their expectations or surpass them?
4. Content Creation
So the next step on how to create a digital marketing strategy is content creation. What content must you generate for each platform to achieve your objectives? Furthermore, remember that there is no one-size-fits-all approach to digital marketing. Your PPC material must be distinct from your SEO content, and so on.
Also, developing a content calendar that outlines how often and in what sequence you will publish on each network is valuable.
5. Analyze Your Results
You should periodically evaluate the performance of your digital marketing plan. There is always room for growth. Therefore, you must regularly monitor the performance of your project. Determine which strategies are successful and may be improved, then adjust appropriately.
Just be careful to recognize the primary metrics you want to measure before implementing your digital marketing strategy. This could be as simple as complete transactions, scheduled appointments, or something more significant, such as social shares and backlinks. Knowing which metrics are important enables you to identify and solve issues quickly.
Conclusion
Considering the numerous aspects of digital marketing to consider, it is evident that creating a marketing strategy is not simple. The essential thing about how to create a digital marketing strategy is that every part of your strategy must complement one another and that your strategy must be continuously updated. Although planning and implementing a digital marketing strategy is a time-consuming procedure, you will be delighted with the results once you begin to execute it.