Many doctors don't know how to do digital marketing. If you are also one of them then don't worry, we have created this complete guide on digital marketing for doctors. We have shared the 11 best digital marketing strategies to get new patients in 2023. You can use these strategies to grow your medical practice.
What Doctors are not taught is to market themselves.
We want to share some of our digital marketing tips for doctors that are lucrative, easy to implement, and effective. By following these 2023 tips on digital marketing for doctors, you can easily create brand awareness, increase website traffic, improve patient engagement, and open another door of opportunity.
11 Ways to Do Digital Marketing For Doctors
Here are the 11 ways to do digital marketing for doctors. Read below to learn each & every way in detail.
It's time for doctors to start building digital infrastructure on different platforms. The first strategy of digital marketing for doctors is to create digital building blocks like a website, Instagram profile page, Facebook page, email id, local directories listing, quora presence, and listing on Practo, Lybrate, and other medical aggregators.
1. Create a User-Friendly Website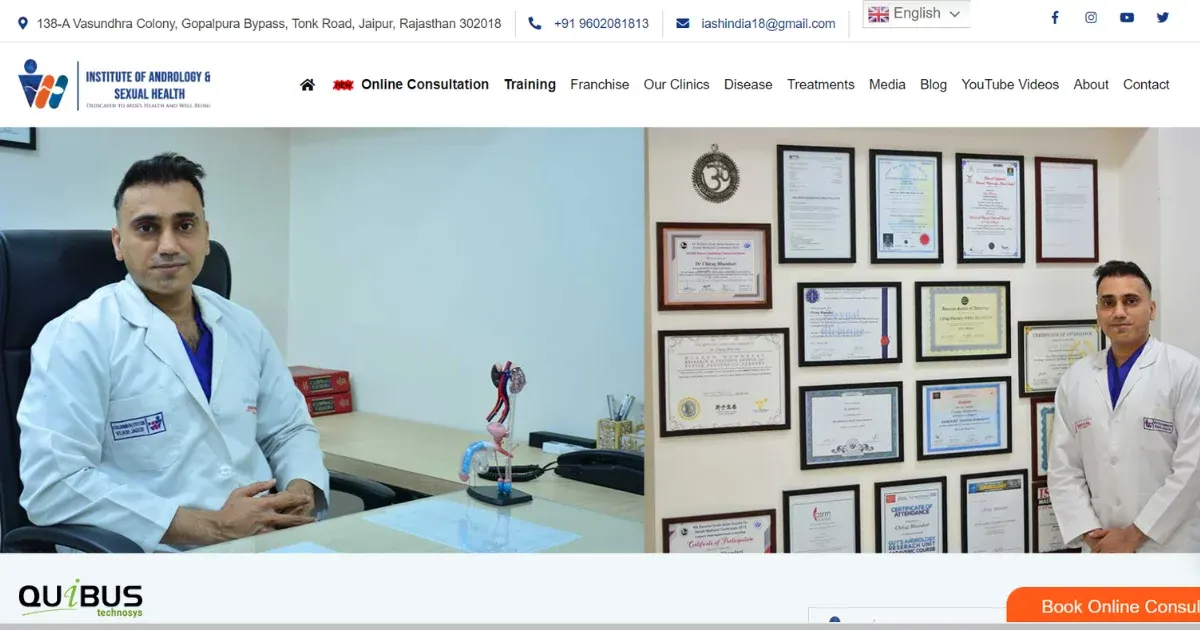 76% of patients use hospital websites for research
Designing a website is a one-time investment but gives long-term results.
A doctor should assume their website as their virtual clinic to interact with their patients. A patient visiting a website should explicitly understand the treatment provided.
Quibus Technosys, the best website designing company in Jaipur, focuses on creating a website that can build trust among visitors. To create authenticity, we provide all the necessary information regarding ailments and treatments that are verified by doctors.
Want to Know an Easy & Affordable Digital Marketing Strategy to Get More Appointments in 30 Days?
Contact us Today to Get the Free Strategy Session.
Call Now – ✆ 73 7400 7400
2. Do Email Marketing for Lead Generation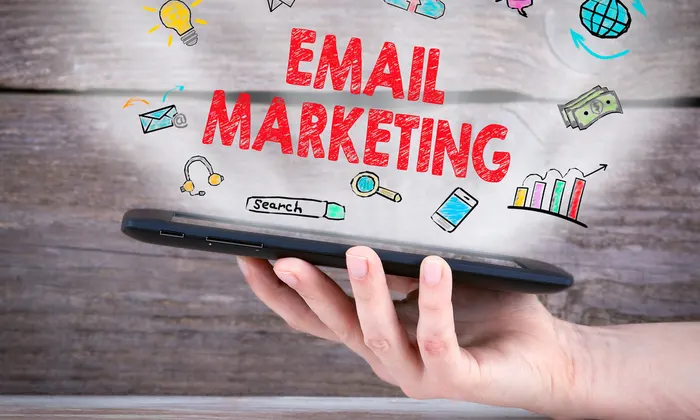 Email marketing is sending personalized emails to your patients. Create an email id that clearly states your name and use it to share reports, and prescriptions to your patients. This will save patients the hustle of maintaining and carrying the medical files on the next visit. The doctor's Email id in the patient's inbox also ensures them that their doctor is always in their reach.
3. Create Brand Awareness Using Social Media
According to a survey, internet users spend more than 2 hours daily on social media like Facebook, Instagram, Twitter. Creating a social media profile will help your potential patient get acquaintances with your brand name. A doctor's social media posts should be relevant to their treatments, upcoming events at the clinic, achievements, and patient reviews. A well-structured social media post of relevant and appropriate content will increase brand awareness, increase engagement, and serve important information to the needy one.
4. Get Your Profile Listed in Local Directories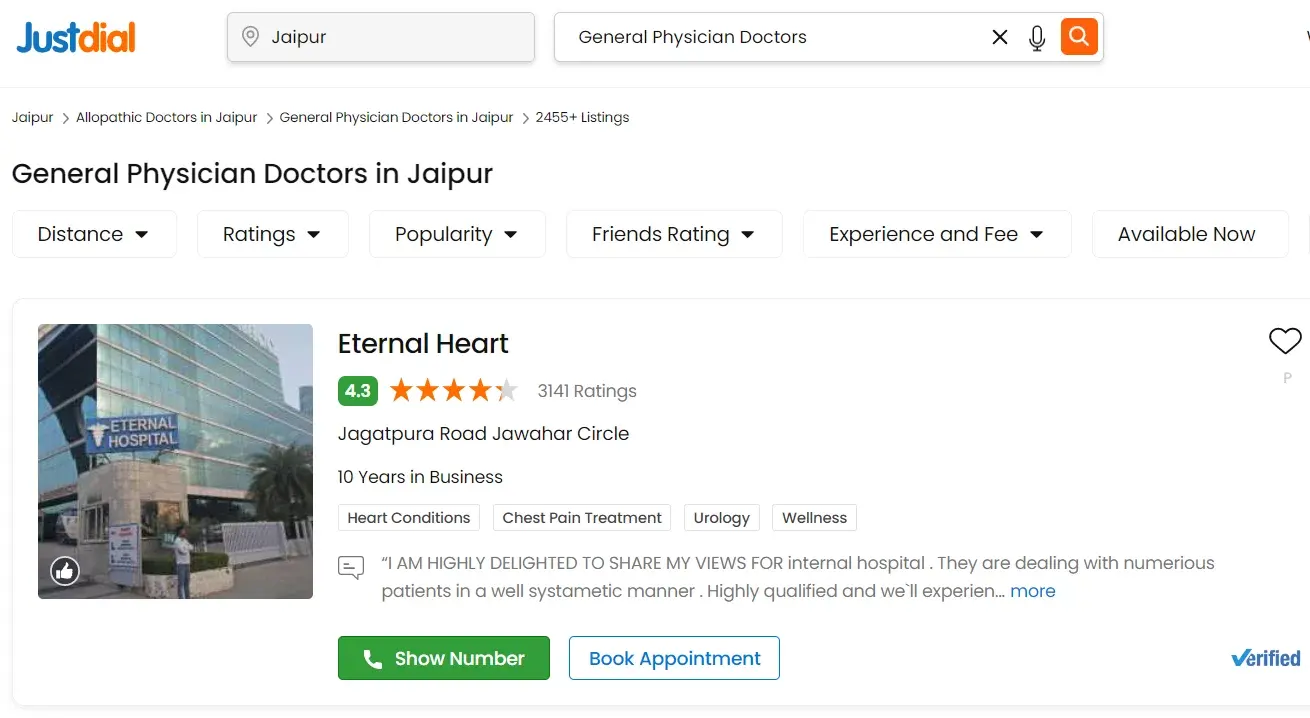 Doctors primarily serve in their localities; hence they must tap all the regional locations and nearby locations. Just dial, yellow pages are known directories that do online listings too. It is important to add correct phone numbers and addresses with map locations on these local directories to outreach patients looking for you.
Here is the list of popular local directories,
Justdial
Sulekha
3 Best Rated
Google Business Profile
Dial Me Now
5. Partner with Aggregators Like Practo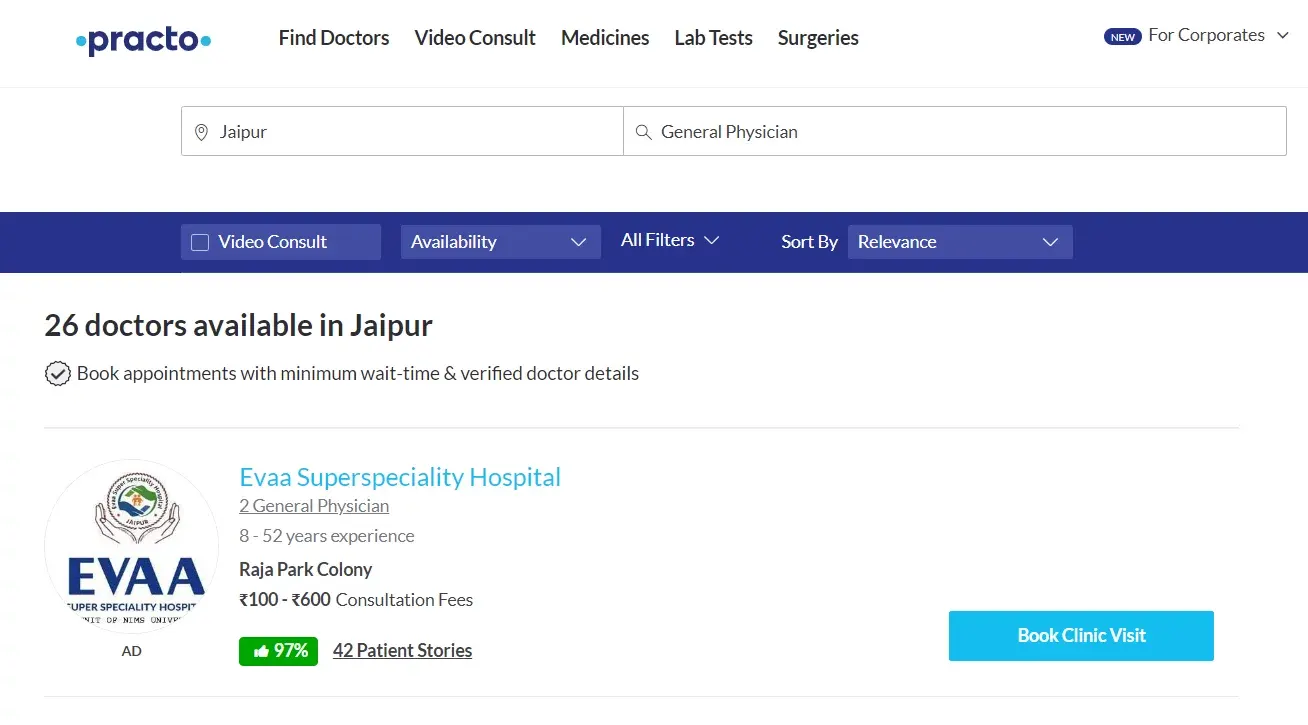 If you are still skeptical about having your website, then register with practo, lybrate, docon, and other medical aggregators. These applications will help you get patients and will help you to fix an appointment. There is a fee that is charged for the service from these online aggregators.
Here is the list fo some popular aggregators,
Practo
Lybrate
Medifee
Clinicspots
Healthgennie
365 Doctors
Vaidam
Drug Reserach
Healthdoc
Sehat
Myupchar
Credihealth
Curofy
Ask4healthcare
6. Start Creating Videos For Youtube & Social Media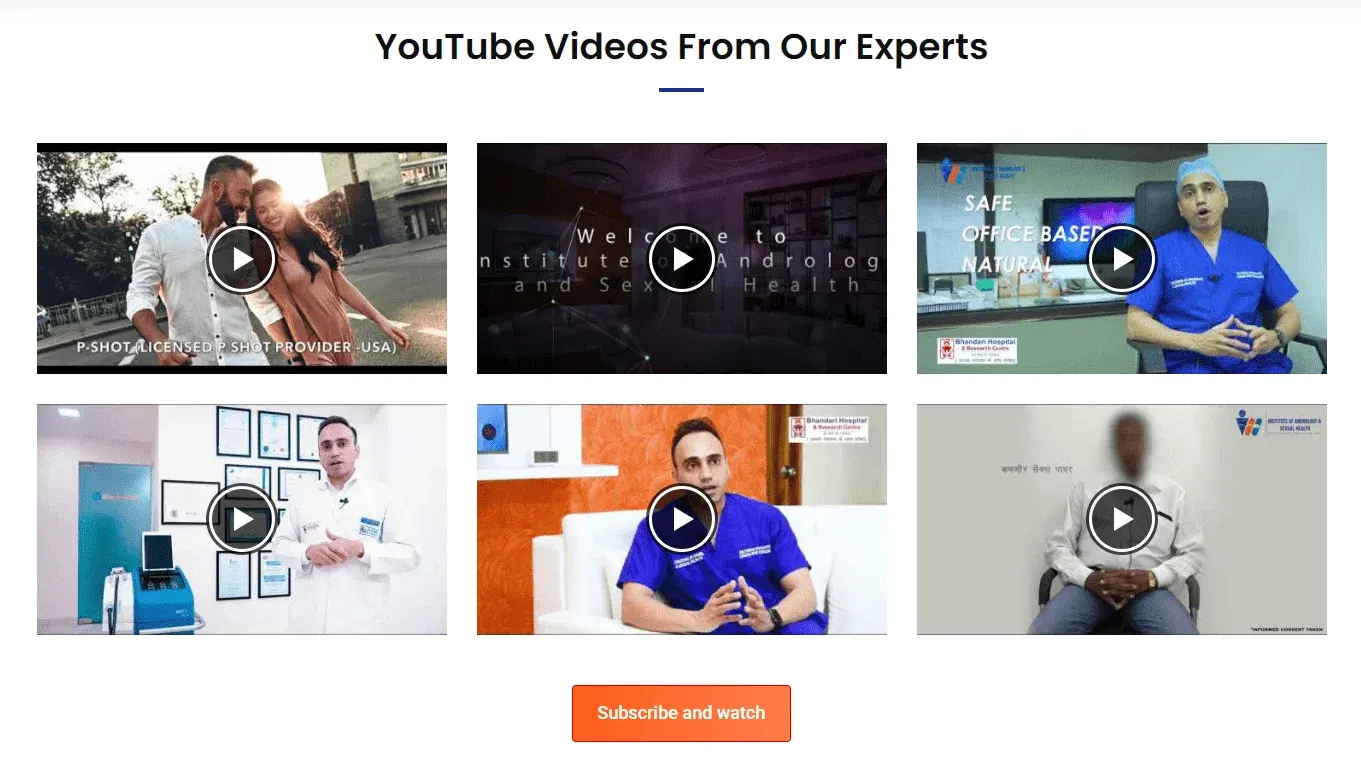 Spreading awareness about the ailments, explaining the causes and symptoms, and helping the people know about available treatments that might be innovative and new will help build trust across digital platforms. Some doctors even share videos of the procedure of the treatment to have transparency between their patients.
7. Do SEO for Your Website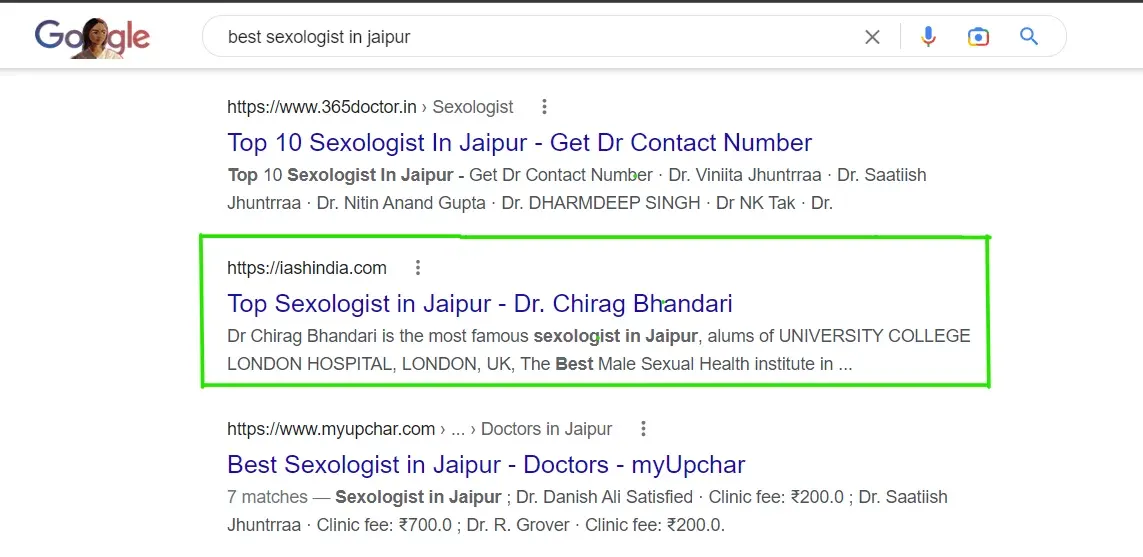 Your website needs to be ranked on the 1st page to reroute potential patients toward you. As your hospital, clinic, or personal practice is always under the threat of competition, the same goes for your virtual clinic. You need to stay number one in Google search or youtube videos on lead generation generic queries.
All the search engines (like Google Reddit, and Bing) and social media handles (like Facebook, Instagram, and Twitter) work on a regular pattern called algorithms. One needs the expertise to understand the algorithm and work in that pattern to help the website rank. Search engine optimization(SEO) is a skill that is required to understand the pattern.
If you also want your website to rank on the first page of Google then you need to hire a SEO company. You can hire Quibus they are the best SEO company in Gurgaon for all your SEO needs.
8. Write Helpful Content for Your Audience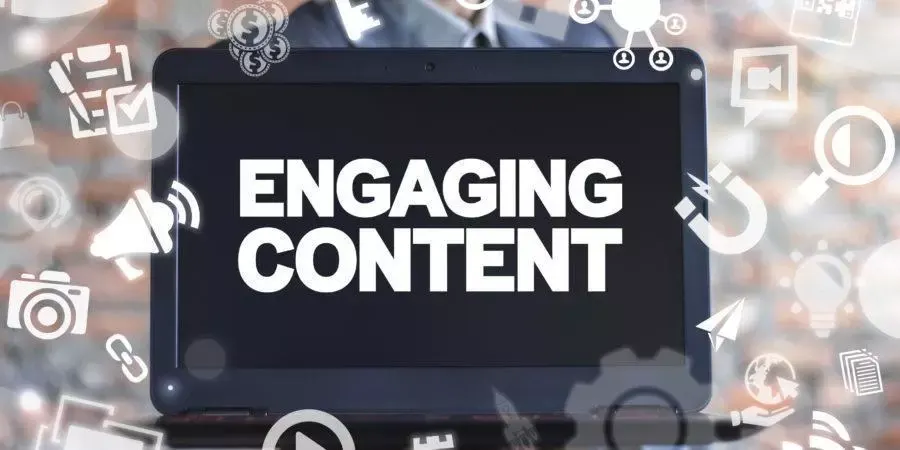 To create a social media profile, engaging website, or any listing profile, we need regular engaging, error-free, completely unique, and resourceful content. The images or infographics added must be well-designed and authenticated. It is important to post or publish consistently to create authenticity for patients and search engines. Informational blogs on your website talking about a particular disease or how one can prevent it, can engage readers who can later be the leads. One needs writing skills to create content for websites, blogs, and social media.
9. Run PPC Ads to Get Instant Leads & Patient Visits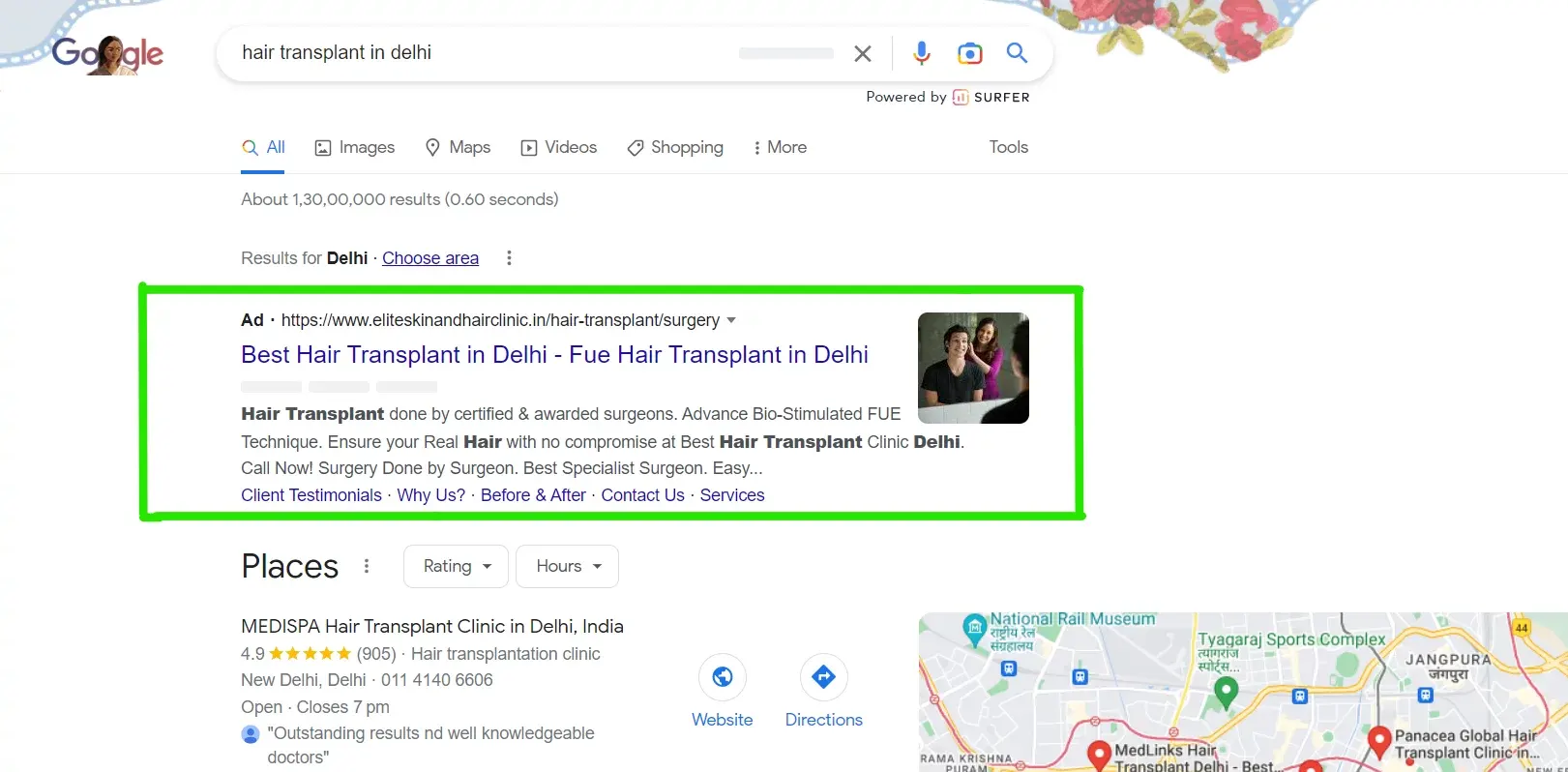 You should run google ads, Facebook ads, and Instagram ads to promote your profile. The ROI is best for this digital marketing tool. By paying a nominal cost, you outreach a large segment of internet users in just a click. Make the best possible use of this opportunity and target a large segment of internet users. You should be aware of choosing the right target audience to get only genuine and specific patients only who are looking for your services.
10. Make Your Website Clear & To the Point
When enabled with a website, many bots and apps can create a different experience for users. Instant messaging bots like let's talk and speak to our experts are automated framed BOT that can answer common queries. The website design should be such that it prompts the user to share their problems and talk to doctors instantly. Any new treatment that has been introduced should be mentioned properly with side effects and any regulatory approvals associated with it.
11. Regularly maintain your digital presence
Digital properties are like virtual assets. It is imperative to have regular updates and changes in websites. You need to constantly brush up your digital properties with adequate and relevant content. The obsolete information should be updated, as well new technology should be added.
Want to Know an Easy & Affordable Digital Marketing Strategy to Get More Appointments in 30 Days?
Contact us Today to Get the Free Strategy Session.
Call Now – ✆ 73 7400 7400
Why do Doctors Need Digital Marketing?
Doctors are the most influential yet noble professionals all around the world. A doctor goes through intense study and training to procure his medical degree to help people stay healthy and fit. Every doctor specializes in some specific branch of medical study and takes an oath to help as many people as they can in their convocation ceremony.
Most medical practitioners are uncomfortable or oblivious towards digital marketing strategies and branding concepts. Most doctors/physicians believe in old-school concepts and are reluctant towards online and offline marketing strategies.
But it is time now to change the old way of thinking and adapt to the new way of working.
"More than 77% of patients have first searched on google before visiting a doctor."
Online activity has increased rapidly in the last few years among all age groups. Apart from sending or checking emails and watching videos, rummaging about health-related queries is the third most popular activity worldwide.
So, to serve the oath and provide medical services to as many patients, it is important to have a solid digital presence now. Doctors need robust digital marketing strategies to outreach patients who need medical services for their ailments.
4 Benefits of Digital Marketing for Doctors
Every doctor should use digital marketing in 2023. Digital marketing for doctors has many benefits. Here we have shared the 4 most important benefits of digital marketing for doctors.
1. Gain People's Trust Using Digital Marketing
The most important thing for a doctor is to build trust. Digital marketing can help you gain the trust of your audience. You can share achievements on social media to gain people's trust. The other best way to gain trust is by posting educational content.
2. Grow Footfall to Your Hospital or Clinic
Digital marketing can increase brand awareness about you and your hospitals. This can lead to more footfalls in your clinic. Google ads can be very helpful for you to grow footfall.
3. Connect with New Potential Patients Online
Digital marketing can help you find more patients online. Either they can find you through Google search or social media. You can work on both of these things.
4. Engage with Your Existing Patients
Digital marketing can help you be at the top of your patient's mind. You can interact with your existing patients through mediums like email, social media, WhatsApp, SMS, etc.
Hire Us to Do Digital Marketing for Doctors
Quibus Technosys is the best digital marketing company in Jaipur that have experience working with more than a dozen clients in the health and care industry. While working for more than 8 years of experience, we have gained expertise in building a strong digital presence for doctors, hospitals, clinics, health centers.
Our esteemed clients are well recognized locally and are ranking on every search engine and social media.
If you are not able to cater to 24 million internet users, you are missing a huge opportunity.
Digital marketing is much needed for doctors, hospitals, clinics, surgeons in 2023. Before establishing digital building blocks, doctors should understand key factors that contribute to a patient's choice of doctors or hospitals. It is the right time to outsource a company of digital marketing services for doctors to promote you on search engines, social media, local directories, health forums, and blogs. When you hire Quibus Technosys as your digital marketing agency, you can rest assured that
Your SEO-optimized website will achieve higher rankings on search engines.
You will be able to surpass neighborhood competition with local SEO.
Increase website reaches through paid search ads.
Engagement with patients through social channels will support long-lasting patient referrals.
You will only get reliable and cost-effective results.
There will be a substantial increase in the number of patients booking an appointment with the doctor.
Want to Know an Easy & Affordable Digital Marketing Strategy to Get More Appointments in 30 Days?
Contact us Today to Get the Free Strategy Session.
Call Now – ✆ 73 7400 7400
Conclusion
These digital marketing strategies shared with you will surely help to
Improve the marketing effectiveness
Aggregate patient referrals
Fight back the competition
Grow in revenues and become more reputed and profitable
Today digital marketing for the healthcare industry is no longer a question. Apparently, those looking for perfect strategies of digital marketing for doctors can make their digital presence strong. Still, the self-implementation of digital marketing strategies for doctors, clinics, or hospitals will need time and the required skill set. It is better to hire the best SEO company and the best web designing company to take care of your virtual clinic.
Frequently Asked Questions
1. Can a doctor do digital marketing?
Ans. Yes, digital marketing for doctors can be very helpful in interacting with new as well as old patients. By following the right digital marketing strategies, a doctor can get new patients consistently.
2. Do doctors need digital marketing?
Ans. Marketing is the secret of any business's success so doctors also need to market themselves. As a doctor, if nobody knows you then how will they become your patients? To get your name out there, digital marketing is very important.
3. What is medical digital marketing?
Ans. Digital marketing done to market products or services related to the healthcare industry is called medical digital marketing.